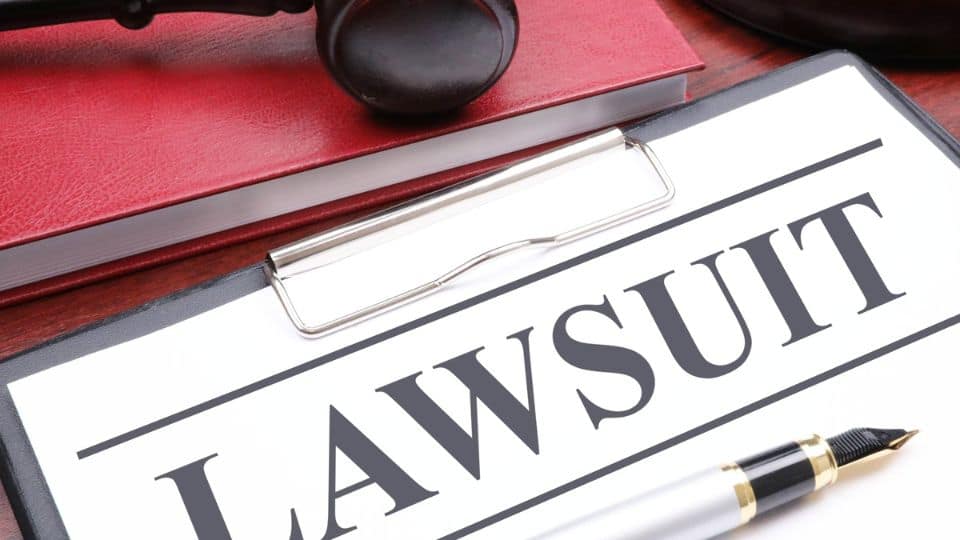 Car accidents can be traumatic and life-altering events, often resulting in legal proceedings to determine liability and compensation. While no one anticipates being involved in an accident, understanding the potential consequences of losing a car accident lawsuit is essential for all drivers. In this article, we will explore the intricate process of a car accident lawsuit, the possible outcomes, and, most importantly, what happens if you find yourself on the losing side of the legal battle.
When the dust settles after a collision, the legal aftermath begins. From filing a claim to navigating the complexities of a courtroom, the lawsuit process can be both bewildering and intimidating. As drivers, it is crucial to be aware of the potential outcomes and their far-reaching implications. Whether you are the at-fault party or the plaintiff seeking compensation, comprehending the aftermath of a lost car accident lawsuit is vital for making informed decisions and protecting your interests.
In the following sections, we will delve into the various stages of a car accident lawsuit, discuss the potential ramifications of an unfavorable verdict, and offer guidance on how to navigate this challenging situation. By gaining insight into what happens if you lose a car accident lawsuit, you can be better prepared to face the legal aftermath with knowledge and confidence.
---
The Lawsuit Process For Car Accident
Related Articles
What To Expect In A Deposition For Car Accident
Navigating the Legal Process: When Does a Car Accident Go to Court
How To Sell A Car With High Mileage
Move A Car With A Dead Battery
When a car accident occurs and legal action is pursued, the lawsuit process unfolds in a series of stages that are designed to determine responsibility, assess damages, and ultimately arrive at a resolution. Understanding these stages can provide clarity on the journey ahead and help you prepare for the potential outcomes. Here's an overview of the typical stages involved in a car accident lawsuit:
Filing a Claim:
The process begins with the injured party (plaintiff) filing a claim against the at-fault driver (defendant) with their insurance company. This involves providing details of the accident, damages, injuries, and any available evidence.
Investigation:
The insurance companies involved will conduct investigations to determine liability. This may involve collecting evidence such as accident reports, photographs, witness statements, and medical records.
Demand Letter and Negotiations:
If liability is established, the plaintiff's attorney may send a demand letter to the at-fault driver's insurance company, outlining the damages and compensation sought. Negotiations may occur to reach a settlement without going to court.
Filing a Lawsuit:
If a settlement cannot be reached, the plaintiff may file a lawsuit against the at-fault driver. This marks the official beginning of the legal process.
Discovery:
Both parties engage in the discovery process, where they exchange information and evidence related to the case. This may include written questions (interrogatories), document requests, and depositions.
Pre-Trial Motions:
Either party can file pre-trial motions, such as motions to dismiss or motions to suppress evidence. These motions can shape the direction of the case before it goes to trial.
Settlement Negotiations (Continued):
Throughout the pre-trial process, settlement negotiations can continue. Many cases are resolved at this stage, avoiding the need for a trial.
Trial:
If a settlement cannot be reached, the case proceeds to trial. Both parties present their evidence, witnesses, and arguments before a judge or jury. The court then determines liability and assesses damages.
Verdict and Judgment:
After hearing the evidence, the judge or jury delivers a verdict. If the plaintiff wins, a judgment is entered, specifying the damages to be awarded.
Post-Trial Motions and Appeals:
Either party can file post-trial motions or appeals if they believe there were legal errors during the trial. This can prolong the legal process.
---
Possible Outcomes Of Car Accident Lawsuit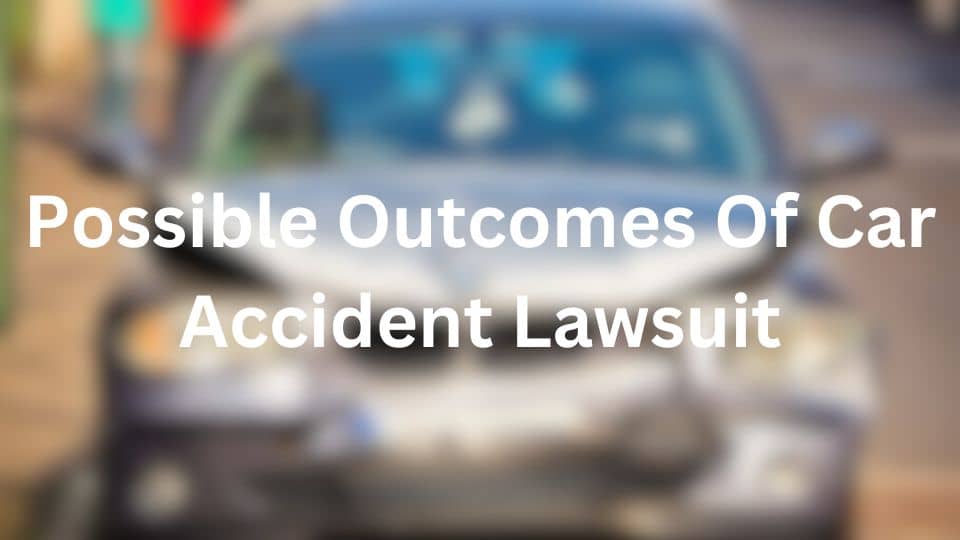 A car accident lawsuit can have various outcomes, each with its own set of implications for the parties involved. Understanding these potential outcomes is crucial for anyone navigating the legal aftermath of a car accident. Here, we'll discuss the three main scenarios: winning the lawsuit, losing the lawsuit, and settling out of court.
Winning the Lawsuit:
When a plaintiff wins a car accident lawsuit, it means the court has determined that the defendant is liable for the accident and must pay damages. The damages awarded can include medical expenses, property damage, lost wages, pain and suffering, and other relevant costs. Winning a lawsuit can provide the plaintiff with a sense of justice and compensation for their losses.
Losing the Lawsuit:
If the defendant loses a car accident lawsuit, they are found legally responsible for the accident and must pay the damages determined by the court. Losing a lawsuit can have significant financial and legal repercussions, including the payment of damages to the plaintiff and potentially covering the plaintiff's legal fees.
Settling Out of Court:
Many car accident lawsuits are resolved through settlements before reaching trial. A settlement is a negotiated agreement between the parties that outlines the terms of compensation. Both parties agree to forgo a trial in exchange for resolving the case. Settling out of court can have benefits such as faster resolution, reduced legal fees, and more control over the outcome. However, it's essential to carefully consider the terms of the settlement to ensure they adequately address the damages and losses.
---
What Happens If You Lose A Car Accident Lawsuit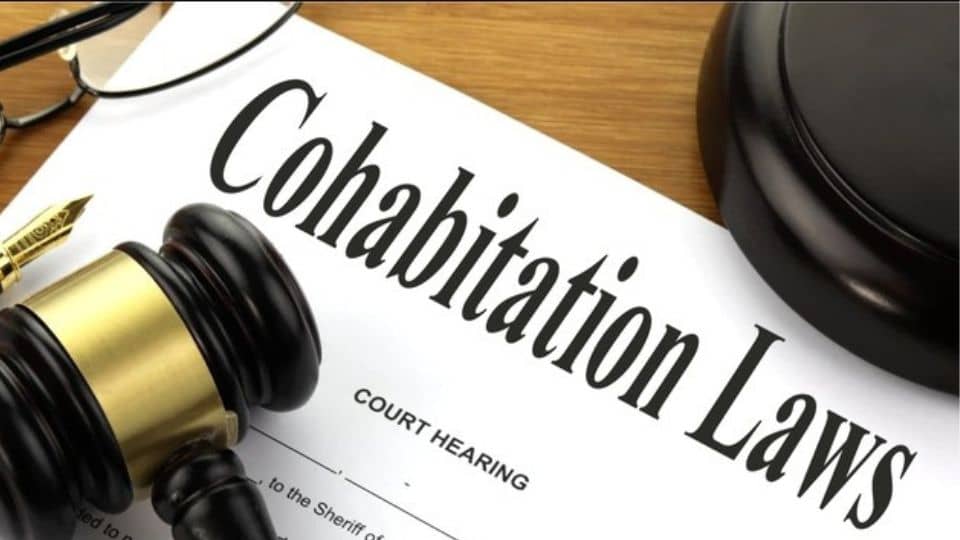 Losing a car accident lawsuit can bring about a range of immediate and long-term consequences that extend beyond just financial ramifications. Here, we'll explore the immediate repercussions of losing a car accident lawsuit, including financial liabilities, the impact on insurance rates, and the effects on reputation and credibility.
Financial Liabilities:
When you lose a car accident lawsuit, the court may order you to pay damages to the plaintiff. These damages can encompass various aspects, such as medical expenses, property damage, loss of income, and pain and suffering. Depending on the severity of the accident and the extent of the damages, the financial burden can be substantial. You may also be required to cover the plaintiff's legal fees, adding to the overall cost.
Medical Bills and Damages:
If the accident resulted in injuries to the plaintiff, you could be responsible for covering their medical bills and ongoing treatment costs. Additionally, property damage to the plaintiff's vehicle or other possessions could also be part of the damages you're required to compensate for.
Impact on Insurance Rates:
Losing a lawsuit can have a lasting impact on your auto insurance rates. Insurance companies consider factors like your driving record, claims history, and legal liabilities when determining your premiums. Being found liable for an accident in court might lead to an increase in your insurance rates, as you'll be perceived as a higher risk to insure.
Reputation and Credibility:
A negative outcome in a car accident lawsuit can affect your reputation and credibility. Your driving record will likely reflect the lawsuit and its outcome, potentially influencing how others perceive your responsibility on the road. This can have implications for future employment, rental agreements, and more.
Emotional Stress:
The emotional toll of losing a lawsuit can be significant. Dealing with the financial burden, legal processes, and potential damage to your reputation can cause stress, anxiety, and even a sense of guilt, especially if the accident resulted in serious injuries or losses for the other party.
Possibility of Asset Seizure:
If you're unable to pay the awarded damages, the court might take legal action to seize your assets or garnish your wages to fulfill the judgment. This can lead to further financial strain and impact your overall financial stability.
---
Monetary Damages and Compensation When You Lose A Car Accident Lawsuit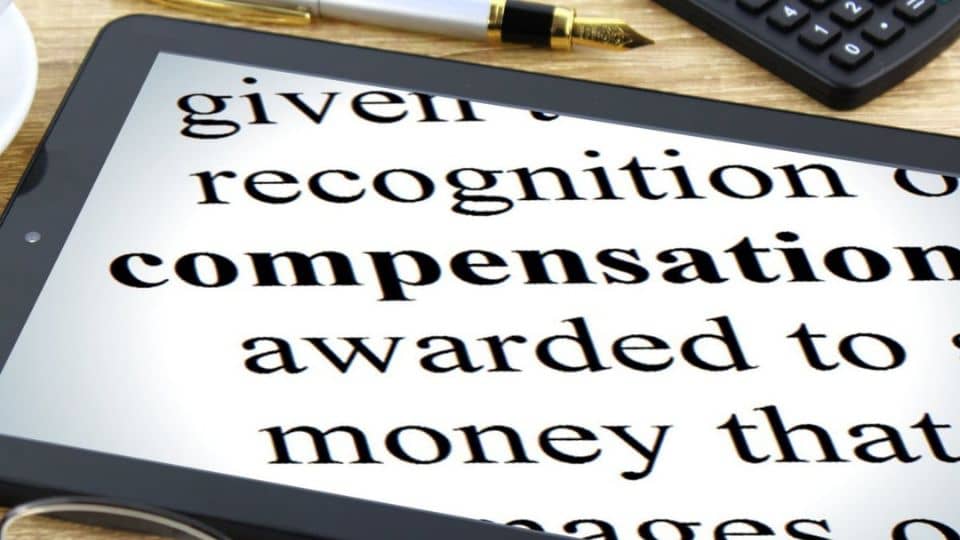 If you find yourself on the losing end of a car accident lawsuit, you could be liable for various types of monetary damages that the court may award to the plaintiff. These damages are designed to provide compensation for the losses and hardships the plaintiff has experienced as a result of the accident. Here's a breakdown of the potential monetary damages that may be awarded:
Medical Expenses:
One of the most significant areas of compensation is medical expenses. If the plaintiff sustained injuries in the accident, they may have incurred medical bills for hospital stays, surgeries, treatments, medication, rehabilitation, and ongoing care. The court can order you to cover these medical costs, ensuring that the injured party isn't burdened with these financial liabilities.
Property Damage:
Another aspect of compensation involves property damage. If the plaintiff's vehicle or other property was damaged in the accident, you may be responsible for repairing or replacing the damaged items. This can include costs for vehicle repairs, replacement parts, or even personal belongings that were lost or damaged in the collision.
Lost Wages:
If the plaintiff's injuries prevented them from working, they may have lost wages and income as a result. The court can award compensation for these lost earnings, helping to alleviate the financial strain caused by the inability to work during the recovery period.
Pain and Suffering:
Pain and suffering damages are intended to compensate the plaintiff for the physical pain, emotional distress, and overall suffering caused by the accident and its aftermath. Quantifying these damages can be more subjective, as they encompass the non-economic impact of the accident on the plaintiff's quality of life.
---
Appeals and Post-Trial Options For car Accidents
After losing a car accident lawsuit, the legal journey might not necessarily end with the verdict. There are certain options available to the losing party for seeking a different outcome or exploring alternative resolutions. Here's a brief overview of the potential avenues to pursue after an unfavorable verdict:
Appealing the Verdict:
If you believe that errors were made during the trial that influenced the outcome, you may have the option to appeal the verdict. An appeal involves presenting your case to a higher court and arguing that legal mistakes were made during the trial, which affected the fairness of the judgment. Successful appeals can result in a retrial, a revised verdict, or even the case being dismissed.
Negotiating a Settlement:
Even after a verdict has been reached, there's still a chance to negotiate a settlement with the plaintiff. Sometimes, the party that won the lawsuit may be open to a compromise, especially if there are uncertainties about collecting the awarded damages or if there's a desire to avoid prolonged legal proceedings. Negotiating a settlement post-trial can save time, resources, and the stress of a prolonged legal battle.
Considering Alternative Dispute Resolution (ADR):
Alternative dispute resolution methods, such as mediation or arbitration, can be explored after losing a lawsuit. These methods involve a neutral third party who facilitates discussions between the parties to reach a mutually agreeable resolution. ADR can offer a more collaborative and less adversarial approach compared to a trial.
Complying with the Judgment:
If you choose not to appeal or if your appeal is unsuccessful, it's essential to comply with the court's judgment. This involves paying the awarded damages as ordered by the court. Failure to comply can result in further legal action, including the possibility of asset seizure or wage garnishment.
---
Insurance Company's Role When You Lose A Car Accident Lawsuit
When you're involved in a car accident lawsuit and end up on the losing side, your insurance company plays a crucial role in handling the situation. Here's an explanation of how your insurance company may respond to the outcome of the lawsuit:
Covering Damages Within Policy Limits:
Your auto insurance policy typically includes coverage limits that outline the maximum amount your insurance company will pay for damages resulting from an accident. If you lose the lawsuit and are ordered to pay damages to the plaintiff, your insurance company might cover a portion of those damages, up to the policy limits. This coverage is contingent upon the specific terms of your policy and the nature of the damages awarded.
Potential Increase in Premiums:
Losing a car accident lawsuit can impact your status as an insured driver. One of the potential consequences is an increase in your insurance premiums. Insurance companies base premiums on various factors, including driving history and the level of risk you pose as a driver. Being found liable in a lawsuit can be perceived as an increased risk, leading to higher premiums upon policy renewal.
---
Protecting Your Interests When You Lose A Car Accident Lawsuit
Losing a car accident lawsuit can be a challenging experience, but there are steps you can take to protect your interests and navigate the aftermath more effectively. Here's some advice on what to do if you find yourself on the losing side of a car accident lawsuit:
Communicate with Your Insurance Company:
As soon as you receive the verdict, it's crucial to inform your insurance company about the outcome of the lawsuit. They need to be aware of the situation to provide the appropriate guidance and support. Your insurer can help you understand how the judgment may affect your coverage, claims, and potential premium increases.
Consult with an Attorney for Post-Trial Options:
After losing a lawsuit, consulting with an experienced attorney is a prudent step. A skilled attorney can assess your case, evaluate the trial process, and advise you on possible post-trial options. Whether it's appealing the verdict, negotiating a settlement, or exploring alternative dispute resolution, legal counsel can provide you with insights and strategies to protect your interests.
Explore Payment Plans or Negotiations:
If you're facing financial strain due to the awarded damages, consider discussing payment plans or negotiations with the plaintiff. While the judgment must be fulfilled, negotiating manageable payment terms can alleviate some of the immediate financial burden. A structured agreement can help you satisfy your obligations over time without causing further financial instability.
Review Your Finances:
Losing a lawsuit can have significant financial implications. Take a close look at your financial situation to understand how the judgment affects your assets, income, and overall stability. This assessment can guide your decisions regarding payment plans, negotiations, and other financial arrangements.
Learn from the Experience:
While it's a difficult situation, use the experience as an opportunity to reflect on your driving habits and take steps to prevent future accidents. Improving your driving skills, adhering to traffic laws, and practicing safe driving behaviors can minimize the risk of future incidents.
---
Frequent Ask Questions
What Happens If You Lose A No Win No Fee Case?
In a "no win, no fee" case, if you lose, you generally won't have to pay your attorney's legal fees. However, you might still be responsible for other expenses, such as court costs and disbursements. It's crucial to understand the terms of your agreement with your lawyer to determine what costs you might be liable for in case of a loss.
What Does It Mean To Lose A Lawsuit?
Losing a lawsuit means that the court has ruled against you, often finding you legally responsible for the claims made against you. This can lead to financial obligations, such as paying damages to the other party, covering their legal fees, and potentially facing consequences like higher insurance premiums or damage to your reputation.
What Is A Lawsuit Expense?
A lawsuit expense refers to the costs associated with pursuing or defending a lawsuit. These expenses can include court filing fees, legal documentation fees, expert witness fees, deposition costs, and other related charges. Depending on the outcome of the lawsuit, these expenses might be borne by the losing party.
What Happens If You Lose A Lawsuit And Can't Pay Canada?
If you lose a lawsuit in Canada and are unable to pay the judgment, the winning party might seek enforcement of the judgment through legal avenues. This can involve wage garnishment, seizing assets, or other methods to collect the owed amount. It's advisable to communicate openly with the winning party and explore possible payment arrangements to avoid further legal actions.
---
Conclusion:
Losing a car accident lawsuit can lead to financial burdens, insurance rate increases, and reputational damage. However, there are steps to take to protect your interests. Communicate with your insurance company, consult with a lawyer for post-trial options, and consider negotiation for manageable payments. Understanding the potential consequences and being proactive can help you navigate the aftermath more effectively. Responsible driving remains the best defense against such situations, emphasizing prevention over legal complications.